Best Winterboard Themes for July 2015
|
Its been quite a while since iOS 8 has been jailbroken and at this point of time every released version of iOS can be jailbroken. For this very reason a lot of new tweaks and themes are being released by developers which is quite a good thing for the jailbreak community! We are going to check out the best winterboard themes that have been released in the recent months to give a fresh new look to your Springboard!
Note: These themes run on Winterboard or Anemone tweak, but some of theme may also require the tweak iconbundles.
1. Indigo
Indigo is a colourful flat theme that contains a unique style using an application UI element. Also comes with a status bar and control center theme.
2. Syndrome
An awesome theme created by a team of splendid themers like  Zooropalg and Paulebhoy, the creators of the top theme Zoobhoy and the one only Schendi. The theme is loaded with a lot icons, themed UI elements, iconomatics and a hell lot of widgets. This them alone can create some insane setups!
3. Material
A free theme that brings the Android material design look to your iOS homescreens. A very nice and colourful theme that goes well with material design wallpapers!
4. Shadowone
A uniquely styled theme with nice blended colurs with a slight shadow to the icon's content to remove the flatness of the theme.
5. Kvasir 2
This theme is the successor the very popular theme kvasir. Consists of colourful glyphs similar to the previous version, but with brighter colours. Add this private repo to access this theme: http://kvasir.hoenir.net
6. Zoopremacy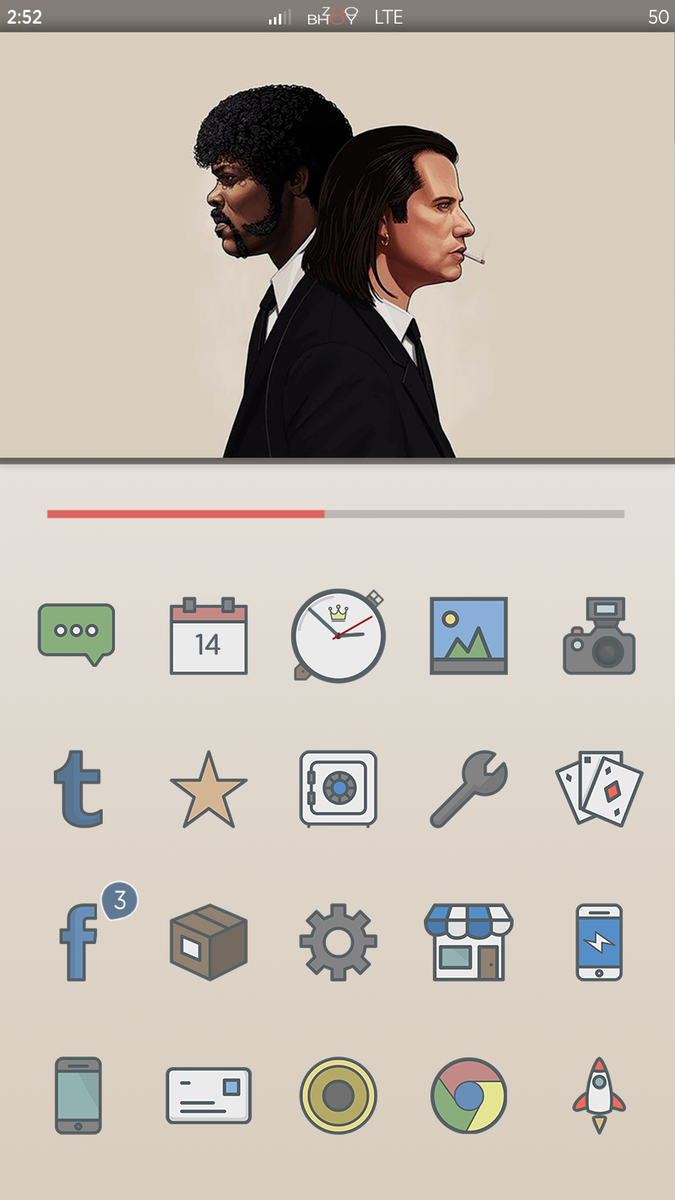 A new addition to the zoobhoy family. This theme can be found in the zoobhoy8 package. A colourful version the the theme.
7. Muze
From the creator of the one and only 'Zanilla' comes another beautiful creation. A very unique design based on gradients, really makes the springboard look fantastic.
8. Obscure limited
Tiny, detailed and colourful glyphs with a very dim shadow goes well with all kind of wallpapers, but looks best with blurry backgrounds! One of our favourite themes!
9. Takecon
This theme is a flat icon theme. Simple and colourful is the concept of the theme. Comes with a wallpaper pack.
10. Jelly and Jelly 2
A theme with a soft colour palette, pleasing to the eye.
11. Tendere
From the creator of the famous Android and iOS theme Flatro comes a similar looking theme in a very unique, never seen before form. These icons are designed in a rectangular format, some find it weird and some appreciate the uniqueness.
12. Murk
The newest theme in Cydia worth talking about. Murk is a beautiful dark theme with a custom color palette. The colours are not too dull nor too bright. These hand crafted glyph icons are worth giving a try.
And that's all for the best winterboard themes for July 2015!