Auxo 3- Auxo updated for iOS 8 and it's even better!
|
The best multitasking tweak for iOS Auxo, has finally been updated for iOS 8. Auxo 2, which was the iOS 7 version of the tweak was already quite perfect except the little bugs like random respring, but Auxo 3 is a much refined version and looks a lot better.
Similar to Auxo 2, Auxo 3 has the control center integrated into it. Swiping up from the bottom gives you the control center along with the multitasking switcher. Overall, Auxo 3 has three main components- Multi-Center, Quick Switcher, and Hot Corners.
The Multi-Center is a merger of the App Switcher and Control Center. The best thing about the Multi-Center is that it uses the same slide up gesture that Control Center normally uses. This means that you can access both the App Switcher and Control Center and almost eliminating the need for the home button. The Multi-Center allows you to slide down on an app preview to bring it into focus, and slide up on the Home screen preview to kill all apps at once.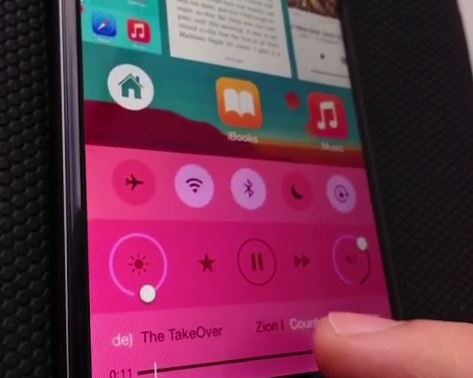 The Quick Switcher is one of the most stylish yet a very important part of Auxo 3. Similar to the  previous version, the Quick Switcher allows you to slide up from the bottom left-hand corner of the screen to quickly access and switch to all the recently running apps. A few more tweaks have been made to the quick switcher to make the app icon easily visible while swiping across.
Last but not the least, the 'Hot Corners' allows you to quickly return to the Home screen bv using a swipe up from the bottom right-hand corner of the screen, eliminating the use of the home button completely (Except for Siri). In the advanced options, you'll have the option  to invert the location of the Quick Switcher and the Hot Corners as per your liking.
Also, the Auxo music player has a new stunning look to it. The round volume and brightness control remains the same as Auxo 2. Everything works perfectly in Landscape mode as well. Compatibility with tweaks like CCsettings, CCtoggles etc. is yet to be tested.
Overall, this is one of the best tweaks ever created and a big reason to Jailbreak. Like us, if you have been waiting for this tweak to be updated, then your wait is almost over. The tweak is now available on Cydia for  $2.99. If you owned Auxo 2, you can upgrade to Auxo 3 for $0.99 only (  🙁   ).
Update: compatible with CCSettings
So are you excited for Auxo 3? Leave your thoughts in the comments below!